Whatever goals you've set for your business website, there's usually a constant need to gain greater online visibility to accomplish them.
You'll want to make sure you have a workable plan to secure that growth. The first step you need to take in building that plan is to Identify your Online Competition.
This generally comes as quite a surprise to people we work with — who quite naturally believe they've got their competition pretty well scoped out. You may find some surprising — and aggravating — differences in how you need to think about competition online.
Any entity that stands between you and the top ranking positions online are now your competitors for visibility. And you will find that some of them aren't competing with your products or services at all yet they own the high-visibility space you want.
More specifically, you need to take into consideration two distinct classes of competitors:
Businesses and organizations that compete against your products and services — your classic competitors.
Entitles that may not represent direct competition to you, yet they "hog" the top ranking positions in Search Engines.
Why does this matter? If a linchpin to your organization's success is to drive higher volumes of relevant prospects to your website, you need to know which online channels represent the least degree of difficulty. This may mean thinking differently about Search Engines as a primary channel.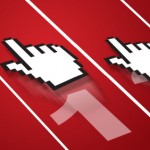 Some of these non-traditional competitors represent formidable obstacles that you might want to avoid — at least initially.
How do you know if the degree of difficulty is too high? Non-traditional competitors may be ceded great credibility and authority in the Search Engines, which is a factor in their ranking algorithms. They may have significant popularity, incoming links and media (again, ranking factors) that you will need to match or beat to get the visibility you want.
Examples of Non-traditional Online Competitors for Visibility:
Government Entities, such as National Institute of Health (NIH)
Professional Organizations, such as National Education Association (NEA)
Educational Institutes, such as Stanford University
Major media outlets, such as The New York Times or CNN
Significant online portals, such as Wikipedia
Take a look at who owns the top positions for keyword phrases you want in Google, Yahoo! and Bing. Dissect their success. How many incoming links do they have? Do they have a lot of content that the Search Engines value, such as blogs, videos, and interactive elements? Is there evidence of thoughtful Search Engine Optimization (SEO) activity? You may want to read Smart Keyword Marketing for some fresh ideas.
Getting to the top of the Search Engines is a laudable goal. After all, you can attract many searchers who are quite possibly engaged in their buying consideration process — Nirvana! Yet competition and your situation may necessitate a different strategic approach.

Your Internet marketing strategy may need to factor in a more creative mix of online channels. With the phenomenal growth of Social Networks and the ease/low cost of creating new media, there has never been a better time to diversify your mix of Internet marketing channels.
Related Posts: