Friction – just the thought of it is disconcerting – but what does it have to do with your results? Friction, in marketing, is anything that impedes a prospect from taking the Call to Action (CTA) you place in front of them. That action could be:
Making a purchase
Identifying as a lead
Interacting further with your brand
Sharing news about your products/services
Etc.
The more friction you have around your CTA area, the lower the "take rate" of people who take up your call to action. (Take rate is a marketing term for the percentage of people who take the action you put in front of them. Continually improving your take rate is a GOOD THING.)
There are two concepts here that are the backbone of good results: Call to Action and Friction. Your CTA must be clear, noticeable and compelling and you must reduce the friction that distracts them from taking action.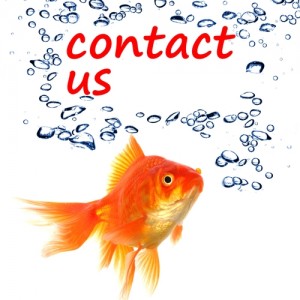 Have you ever been to a page on a website that has so many things going on that you hardly know what to pay attention to? I see it all the time – you go to a page that seems to have everything on it but the kitchen sink. Do you remember what you did in that circumstance? There's a good chance you just bailed…
When I discuss this with our clients I typically find that they aren't aware of the level of distraction that loading up a page with things that compete for attention create. Most consider what they've done to be helpful – providing visitors with an abundance of information or options. Quite the opposite!
Research has shown that the more shiny objects you put in front of someone the more you increase the likelihood of two negative outcomes: 1) they become frustrated and leave, or 2) they move on to one of the shiny objects that was NOT what you wanted them to do.
So, how do you avoid this problem? Simplify, simplify, simplify. It's really that simple. Here are a couple of tips:
1)    When you want someone to take a specific action on a page, don't put competing actions on that page.
2)    Give them plenty of "white space" on a page around the CTA.
3)    Make sure that the page supports the action you want them to take.
4)    Don't overwhelm them with a lot of dense text.
5)    Test… test… and test again!
In the interest of simplicity for THIS page, I've created an ancillary list of ideas on what may constitute marketing friction to give you some ideas on how you can simplify your CTA areas. This is an organic list that grows with our experience and your suggestions, so feel free to suggest additions.
So, what do I want you to do? Well, let me know what you think, please. Do you prefer a LOT of information or are you more likely to take action when there is less?
Related Posts: