For some time now I've been burdened with the notion that SEARCH ENGINE Optimization – SEO – had outgrown its britches. Confining SEO techniques to the domain of search engines seemed to be leaving a lot on the table.
I'm now of a mind that there's enormous opportunity in taking SEO techniques and extending them beyond the website into the entire relevant online ecosystem. To me, this seems more like Online Optimization.
And, my experience supports this as a powerful and speedy approach to accelerate brand influence and cost-effectively improve marketing/sales results. 
This shift to a more unified optimization approach is already underway in some areas – you'll have to excuse those marketers for not screaming it from the rooftops – they're just too busy cleaning up.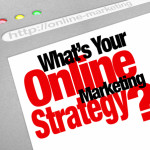 The Smart Marketing Shift that's underway is multi-dimensional. First, it takes a more expansive interpretation of "optimization" to include not just pandering to search engines but also employing optimization techniques throughout the entire customer experience and conversion process. This approach also acknowledges that operating in independent marketing silos is highly inefficient; the unified approach is far more effective.
Consider some of the shifts that are making this so:
80% of how well a webpage is ranked in search engines stems from off-page factors, such as: social proof, authority site recognition, deep link ratio from other sites, etc.  
20% of how well a web page is ranked stems from on-page factors which now take into consideration a broader class of factors such as the overall website Quality Score which includes components such as: bounce rate, speed and evidence of customer engagement. 
Consumer preferences march on toward video and other visual/audio formats that can perform better in offsite channels such as – YouTube, iTunes and SlideShare – when they are optimized. 
Convergence is a fact of life. Search Engines are directly adding social networks as well as factoring in social signals from across the Internet. Now we also have a new class of Social Search Engines that require optimization for the best shot at exposure, such as: Facebook Open Graph, Google+, YouTube Search, Pinterest Search, Twitter Search and more.
Optimizing and integrating content, profiles and settings in the various platforms consistent with the coherent theme that your website and organization are all about is now Smart Marketing. Adopting the Smart Marketing Shift from SEO to Online Optimization will enable you to smoothly extend your visibility and reach throughout all types of online channels and improve results — while almost riding below your competitors' radar screen. All Boats Float.
Related Posts: