As of late I've been in the dumps. It seems to me that we've moved into an era of mean-spiritedness and paralyzing political and cultural polarization. Add to that an economy where millions of families have lost their homes and/or jobs, worldwide environmental concerns and it's hard to remain optimistic.
That's why I want to give thanks to the Clean Tech Open. They've restored my faith that we can get beyond the bickering and paralyzing polarization. Watch this Clean Tech Open Gala Video to understand why.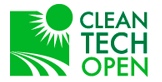 I recently attended the CleanTech Open at the invitation of Dia North – a fantastic filmmaker, colleague and friend who brought her creativity and resources filming the stories behind the clean technology companies competing.
Well, I'm getting ahead of myself. Let me back up and explain what the CleanTech Open is about for those of you who are not familiar with it.
Clean Tech started 5 years ago with the mission to "find, fund, and foster the big ideas that address today's most urgent energy, environmental, and economic challenges."
The Clean Tech Open is an awards event that celebrates at least a years' work to identify and help clean tech entrepreneurs to bring their ideas to fruition. And the fruit they are beginning to bear is so encouraging that by the time I left the event my funk had changed to enthusiasm about the future!
Here's a sampling of the incredible creativity that is underway as told in Clean Tech Open videos – this is but a smattering of the innovation power and diversity that was present at this global competition:
So, why am I'm writing about the Clean Tech Open's innovations in a blog dealing with Internet Marketing? Because innovation occurs at all levels. And because I'm jazzed about the role that Internet marketing can take to build awareness for these companies where it matters.
As well, Internet marketing provides the tools that enable each of us as individuals to contribute to the success of innovations that could well change the world. Whatever your particular area of interest may be:
bringing low-cost potable water to the poorest of third-world countries
championing faster, less expensive green construction materials
helping game-changing energy technologies reduce our oil dependence…
you have the ability to participate in making them successful by engaging your social networks and social media.
If you, as an individual, have the will to participate in making the promise of these breakthroughs happen, you now have the tools at your disposal to do so.
If you, as an entrepreneur, understand the need to get your story out to your relevant target markets, funders and key influencers – Internet Marketing represents a great way to do that cost-effectively and quickly.
Breakthroughs don't have to come from the top down. Given the state of our political gridlock, that's probably a good thing. We, as entrepreneurs and individuals have more tools at our disposal than ever to effect change.
START NOW – share this with your community. Visit the links in this article – blog, tweet and share. Subscribe to get more information from the Clean Tech Open. Don't sit on the sidelines!
Related Posts: