Often businesses treat the separate of offline marketing (and non-marketing) activities and online marketing activities like the separation of church and state. Yet there's plenty of opportunity to use all forms of offline initiatives to drive prospects and customers to your online website.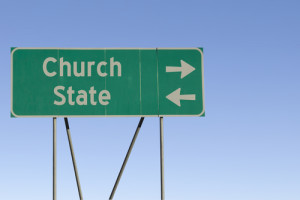 The basic question might be — why should we?
The basic answer is this — you usually want to drive as many potential prospects (suspects) as possible into your website at the lowest price points possible. Ideally your website serves as the hub of your marketing efforts, driving potential prospects into the sales funnel.
Most people do not immediately jump up and buy when they first encounter your brand or product/service if it's anything of financial consequence to them. A relationship of sorts generally is necessary to make that happen.
And, most businesses would be well-served if at least the early stages of that relationship development were nurtured online by exposing prospects to content – usually non-promotional content in the early relationship nurturing stages. The content should be enlightening, educational or entertaining. The idea is that a portion of them will evolve (with some help from you) from non-promotional content to your branded promotional content, identify themselves as warm sales prospects and slide right into your sales funnel. 😎  
Now, it stands to reason that you should constantly be looking for ways to attract and drive more people into your website for this to happen. Most business people accept that as a constant when marketing online, yet often we fall short when it comes to offline marketing initiatives or even just plain old offline non-marketing opportunities. Why? It's lost opportunity to piggyback on offsite activities! Here are a couple of ideas to prime your pump:
Offline Marketing Tips:
Voice Mail — well, the curse of our lives should contribute more to us, don't you think? As long as you've got someone listening to your "I'm not there right now" litany, why not let them know about something on your website that might actually interest them? I do this and it's amazing how many times people comment on it and some actually follow-through and visit the site to see what I was talking about.
Billing Invoices — talk about open rates! Each bill you send out is an expense item yet the open rate dwarfs anything marketers could do on direct mail (or online initiatives as well, for that matter). Wouldn't it be great if it actually were a revenue generator, too? Why not tack on a message about a special offer available on the website with a special code? I've noticed more and more businesses doing this lately. What did it cost me? Nada!
Sponsorships — most businesses use sponsorships to get their brand in front of highly targeted audiences. And, most events also now have websites or at least webpages dedicated to the event and the event's agenda and sponsors. A live link back to your site seems like a bare minimum that you should expect. Even better would be the opportunity to make a special offer to people attending the event that they can take advantage of on your website.
Think Outside the Box — a while ago I wrote about a couple of really creative ways companies and individuals were using offline marketing tactics to drive people to a website. Check this one out and enjoy the creative approach that Lynne, a friend of mine, used to support her political agenda (it's a must-see picture for

grassroot

 marketing enthusiasts) and Saks 5th Avenue's inventive offline-to-online tactic as well: Steal These Ideas: Creative Offline to Online Marketing Tactics.
It's kind of fun to think of the many things our businesses and organizations do routinely that could become part of a more cohesive marketing effort. Maybe it's even a good team activity to get your employees involved — challenge them to a contest to see who can come up with the most creative offline to online marketing idea. Fun!
Related Posts: