Local Businesses — HEADS UP! It's now possible to achieve greatly expanded online visibility thanks to huge technology progress that favors local business marketing. That covers a LOT of business territory: doctors, golf clubs, retail stores, hospitals/emergency centers, caterers, restaurants… you name it. If your business serves a local area market then local online marketing opportunities are just getting interesting for you!
When online marketing first took off, it seemed as though local businesses – which after all make up the backbone of our economy – were kind of out of luck. There was very limited ability for search engines to differentiate which searches were local in nature or provide much in the way of local results.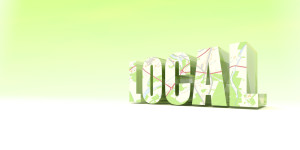 That evolved over time to the current situation where search engines are now aggressively expanding their ability to provide their customers – searchers – with local results when they believe a search was made with the intention of seeing local results.
 This increase in local business marketing opportunity has come about for a couple of reasons:
Greed on the part of the search engines and social media sites. There's billions of untapped $$$ associated with bringing local businesses into the "fold." The rationale for why local is so lucrative could take up entire additional article.
The lure of $$$ caused search engines, notably Google, to accelerate their ability to automatically discern searchers' geographic whereabouts and provide results accordingly.
Advances in quasi-artificial intelligence further enabled search engines to better discern when a searcher had "local intent" in what they are looking for, even when it was not specified.
Greed + Geo Technology + Artificial Intelligence = Local Business Opportunity
So What? Well here's so what… there's $$$ in that for local businesses. Business can now get incredible online visibly — Google gives local results impressive prominence, often at the top or near the top of their prized 1st page. But you have to take action.
You have the ability to get your message out there to prospects beyond your word-of-mouth and referral reach and influence how people perceive your business with your choice of words and images. The additional bells and whistles search engines are offering local businesses is growing — you can easily offer special incentives to drive people into your business.
And remember, unlike traditional advertising which usually is seen by only a few who are interested in what you offer — these people are searching for what you offer!
But watch out! There's also a dark side to this incredible visibility. Your online reputation is also involved here, whether you like it or not. It's easier than ever for the casual, and sometimes mean-spirited, consumer to write things about your business that can really cause harm. There are new skills to learn here as it relates to managing your online reputation.
Understanding Your Online Local Business Marketing Baseline:
Another thing to consider is that doing nothing is rapidly becoming a very bad option. Here's something you can do to graphically illustrate why Do Nothing may not be a good option for you and start to build your competitive baseline:
On Google, search using terms that you believe your prospective customers might use to discover you.
You'll know if Google presented local results if a map appears.
Check the businesses you see in the results they provide  — are you among them? If so, are you well positioned?
Getting to the top of those results and muscling out your competitors is now your new challenge.
Well, overall the good local business marketing opportunities FAR outweigh the bad. The opportunity to be discovered by people with so little effort on your part (there is effort, just not as much as with traditional marketing tactics at far less expense) is phenomenal. Add to that your ability to control the message and incentives and get ahead of sleepy competitors… wow!
Related Posts: