Video marketing, of course, is now accepted as a mainstay in marketing. Yet just creating a video and loading it onto YouTube or adding it to your site doesn't guarantee success. You have to market your video — a critical success factor for outstanding video visibility is the inclusion of video SEO (VSEO) in your online marketing strategy.
There's nothing underhanded about VSEO — it's just a matter of knowing how to put your best foot forward.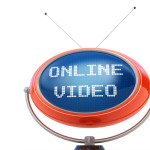 VSEO actually is short for Video Search Engine Optimization. VSEO refers to employing optimization tactics that will significantly increase the probability of your video achieving high visibility in the search engines. 
And, really, how much better does it get than being right in front of someone actively searching for information about what you provide? Particularly with video — a format that is rapidly becoming THE way people prefer to consume information.
The following tips represent the "tip" of the iceberg for how to take advantage of video search engine optimization techniques:
5 Video SEO Tips
Begin with the end in mind. If you want people who don't know about you to see your videos then you need to identify which keywords they search the most and use them in creating and promoting your videos.
Once you've identified your targeted keyword phrases, make sure your most important keyword phrase is used in the title of the video.
Search engines have a tough time understanding what's in your video; they don't speak video! You need to supply descriptive text the search engines can assimilate so they'll know what's in your video. Also, create the behind-the-scenes Meta information (title, description and tags) using your targeted keyword phrases.
Since YouTube is the 2nd largest search engine in the world (and we all know that their parent is the 900# Gorilla Google) it makes sense to put your video on YouTube. If it's possible, create a YouTube channel name that uses your most important keyword phrase in the name.
Now that you have the video hosted on YouTube, add a dedicated page on your website and embed the video. Make sure the web page also includes optimized text and Meta tags that describe the video using your targeted keyword phrase.
Bonus Video SEO Tip: Don't stop after you've optimized your video. Video marketing and promotion is almost always needed. Tell your social networks that a new video is available. Invite people on your email list to watch the video, etc. Be sure to encourage people throughout your organization to share. Double Bonus: search engines now strongly factor in social "buzz" to determine ranking. 
These VSEO tips are just the tip of the iceberg. They represent a portion of the tactics available for building a more robust video SEO strategy if needed.
Yet for many businesses (those with low to moderate video competition) using these 5 video SEO basics may be all that's needed to gain high visibility in the top tier search engines and build a competitive advantage with video. Your competitors probably won't even know why you're so successful!
Related Posts: